We would like to thank our conference partners and encourage you to support them as much as they have supported our organisation and industry.
---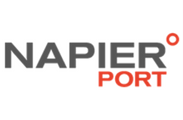 Napier Port
Location Partner
Better people. Better answers.

Latitude 39°, 28', 30" South, Longitude 176°, 55', 8" East
The difference between good and great is a matter of degrees. By employing better people and providing better answers, Napier has firmly established itself as the leading port for central New Zealand.
---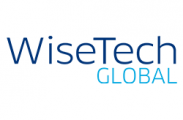 WiseTech Global
Gold Plus Partner
WiseTech Global is a leading provider of software solutions to the logistics industry globally. We develop, sell and implement software solutions that enable logistics service providers to facilitate the movement and storage of goods and information domestically and internationally.
Founded in 1994, we are a global provider of software solutions across more than 125 countries. Our 6,000+ customers are logistics service providers in a highly fragmented industry and range from small and medium-sized regional or domestic enterprises to many of the world's largest multinational companies.
Our people are innovators and visionaries. We challenge the status quo, think boldly and build breakthrough products.
WiseTech Global has a long track record of innovating continuously and successfully. Our global platform, CargoWise One, has deep functionality and integration to help our customers run their businesses more efficiently and profitably.
For more information, visit www.wisetechglobal.com.
Independent Verification Services
Welcome Function Partner
IVS supports New Zealand exports and imports through biosecurity and verification services. As New Zealand's leading provider of biosecurity services for importers and exporters, IVS are experts in the New Zealand biosecurity system, regulations and business requirements. Our team collectively bring more than 100 years of practical, in-depth experience that can be applied to your business. Operating nationwide, IVS is built on trust, credibility and integrity.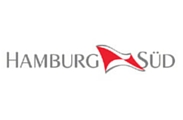 Hamburg Süd
Pre-dinner Drinks Partner
Since its formation in 1871, Hamburg Süd has evolved from a conventional shipping company into a globally operating transport logistics organisation. Today, it ranks among the world's 20 largest container shipping lines and is one of the leading providers in the North-South trades.
---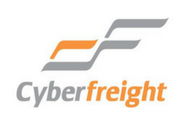 CyberFreight
Conference Satchels Partner
At CyberFreight we are familiar with all foreign customs regulations and we can therefore make your export shipment customs proof. Also, we work closely with our overseas freight forwarding partners. So rely on us to get your shipment to its recipients, wherever they may be.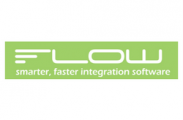 Flow Software
Keynote Speaker Partner
Flow Software is an innovative software organisation and a leader in IT integration. We specialise in designing, developing, and supporting middleware integration and EDI technologies, enabling electronic information to flow easily and automatically between applications and businesses. Flow provides a single product that brings integration and EDI into the mainstream, which is available for all businesses and not just the realm of large enterprise organisations.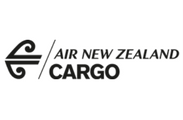 Air New Zealand International Cargo
Activities Partner
We focus on our customers' needs and provide the airfreight industry and shippers the delivery solutions they require. Our team of friendly cargo professionals with specialised knowledge ensure your shipments are handled with the utmost care.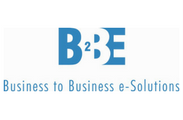 B2BE
Silver Partner
At B2BE we provide a range of out-sourced supply chain solutions to facilitate the integration of your B2B environment with those of your supply chain partners. Solutions designed to help your business become more efficient and profitable enabling you to focus on your core business activities.

---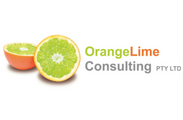 OrangeLime Consulting
Silver Partner
OrangeLime Consulting are the World's only Platinum WiseService Partner of WiseTech Global. We work with clients on their CargoWise One system. Our unique abilities and methods enable our clients to achieve massive productivity gains within their businesses. Our consultants are from the industry and are passionate about the industry, exactly what you need and should expect from your service partner.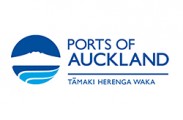 Port of Auckland Limited
Lanyard & Name Badges Partner
New Zealand's leading port company, serving the country's vital international trades through a broad range of cargo handling and logistics services. Ports of Auckland Limited is the port for New Zealand's largest city, connecting our country's importers and exporters with more than 165 international ports in nearly 70 countries.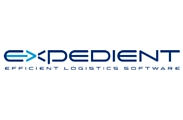 Expedient Software
Drink Bottle Partner
On a daily basis, and for more than 25 years, Expedient has delivered a dependable business tool for the logistics industry.We pride ourselves on our responsiveness and are quick to react to customer's needs. Expedient is the stand-out software solutions provider that streamlines business efficiencies and makes people's lives easier.
---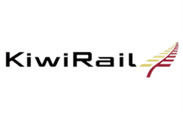 KiwiRail
Thursday Lunch Partner
KiwiRail is a statutory corporation operating as a single entity with multiple business units. A Trusted Kiwi owned logistics partner growing New Zealand, KiwiRail employs over 4,000 staff throughout our business units located all over New Zealand.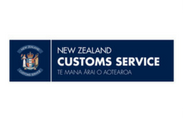 New Zealand Customs Service
Friday Lunch Partner
Celebrating over 175 years of operation, the New Zealand Customs Service is the government agency with the job of ensuring the security of our borders. They protect the economy from illegal imports and exports. They promote New Zealand's international trade.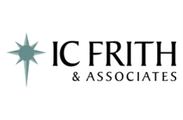 IC Frith & Associates
Arrival Tea & Coffee Partner
IC Frith & Associates is an Australasian owned and operated provider of financial services. They specialise in providing personalised service for all your insurance, warranty and advisory needs. They are members of the Allied Insurance Group which ensure the highest standards of professionalism in our dealings with clients and suppliers.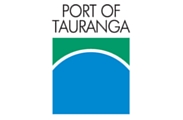 Port of Tauranga
Keep-Cups Partner
Port of Tauranga is the natural gateway to and from international markets for many of New Zealand's businesses. The Port's location is central to key export commodity sources. We have direct and dedicated access to New Zealand's largest import market, the capacity to expand our infrastructure, and unrivalled sea,road and rail connections.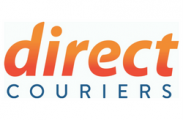 Direct Couriers
Conference Shirts Partner
Direct Couriers operates in Sydney, Melbourne, Brisbane, Perth and Adelaide in Australia and Auckland in New Zealand. We provide a wide spectrum of courier and taxi truck services for local same day delivery as well as Interstate and International delivery services.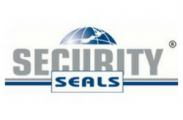 Security Seals
Notepads & Pens Partner
SSL (Security Seals LTD) is New Zealand's largest distributor of leading edge security seals and solutions. SSL was first established in 1985 as an importer and distributor of security seals and security sealing solutions. TODAY SSL are innovative designers, manufacturers and New Zealand's largest distributor of leading edge security seals and solutions. SSL and partners are global suppliers to a large range of industry including users of RFID solutions.
---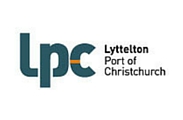 Lyttelton Port of Christchurch
As the major deep-water port in the South Island, Lyttelton is at the hub of trade and plays a vital role in the global transport network. The port prides itself on catering for a diverse range of trades and offers a full array of shipping services to exporters and importers, 24 hours a day, 365 days a year. That trade is essential to Canterbury businesses and consumers.
---
Get involved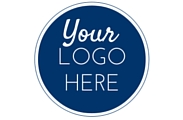 Opportunities still exist for your company to be involved in sponsoring the 2017 CBAFF Conference. For more information on sponsorship opportunities please click here.
---