Customs Brokers and Freight Forwarders Federation of NZ Inc.
Customs Brokers and Freight Forwarders Federation of NZ Inc. (CBAFF) is a non-government organisation that represents the interests of our members within the customs broking and freight forwarding industry, maintaining and developing key relationships and supporting the wider logistics environment in New Zealand.
We're also an information and training portal, ensuring our members' knowledge is both current and future-focused and that high quality industry-specific training is available for people working in the industry and for tertiary students.
We provide expert advice and support for members, send out a fortnightly electronic newsletter covering the latest industry developments and also organise forums in Auckland, Wellington and Christchurch with speakers on a current industry topics.
"There are many benefits to CBAFF membership, both for the individual or business and for the industry as a whole. Particularly in being part of a self-regulating body that assists in maintaining a professional level of service to the importing and exporting community on behalf of its members."
Kevin Ross, director of JF Ross Customs Brokers
We work for our members

We work for our members to achieve the best outcomes for them and have developed excellent working relationships with many organisations including:

Manukau Institute of Technology Maritime Studies Advisory Group
NZ Dangerous Goods Air Transport Council
NZ Air Facilitation Council and Cargo Air Facilitation Committee.
International Federation of Freight Forwarders Associations (FIATA)
International Air Transport Association
International Air Transport Association Cargo Executive Council SWP
Tomorrows Cargo Logistics Group
The MAF/Industry Cargo Consultative Committee

We are a key stakeholder

We are a key stakeholder for Government departments, including:

NZ Customs Service
Ministry of Primary Industries (formerly MAF)
Ministry of Transport
NZ Food Safety Authority
Civil Aviation Authority
Maritime Safety Authority
Aviation Security
Biosecurity New Zealand

We also have relationships with

We also have working relationships with the:

Ministry of Economic Development
Ministry of Health
Department of Statistics
Ministry of Culture & Heritage
Ministry of Foreign Affairs & Trade

Strong industry relationships

We have strong Industry relationships, with:

Airlines

Air New Zealand meets with us to address terminal operational issues. We responded to an identified need for better training in loading of aircraft units and developed a course to meet the International Air Transport Association's (IATA) needs.

We also helped develop a questionnaire to ensure appropriate minimum levels of equipment requirements for IATA agents, ensuring safety and minimising damage.

Shipping lines and port companies

We maintain a good relationship with the major shipping lines servicing the New Zealand market and they consult us on topical issues. We also have a good relationship with air and sea port companies who are consulted on issues relating to forwarding operations in addition to providing input in other areas such as access and service provision.

Innovative E-Commerce practices

We're involved in keeping members aware of innovative E-Commerce practices:

We have provided members with world-class initiatives that support their businesses including a secure mechanism for the lodgement of customs and biosecurity documents, available to members at a competitive rate. It is planned that this will be extended to other transport documents.

We provide training

We provide training to ensure all your staffing and training needs are met. Our wide range of training courses are designed to meet all operational needs. NZQA also consults us about new courses planned by private training providers. We have facilitated the development of freight forwarding specific Unit Standards, introduced the FIATA Diploma in Freight Forwarding to New Zealand and helped to evaluate training requirements for the industry.

Competitive insurance

We offer competitive insurance and have negotiated professional indemnity and transport specific packages for members and their clients' businesses.
Key Relationships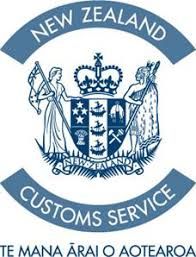 NZ Customs Service (NZCS) consults us on issues of mutual interest. We have a Memorandum of Understanding recognising our strategic partnership and work together on a number of important initiatives.
This included the NZCS initiative to include customs brokers and freight forwarders in the process of drug detection at the border, which developed into the Frontline programme covering all illicit activity. CBAFF and NZCS also pioneered electronic communication for lodgement of border clearance documentation.
---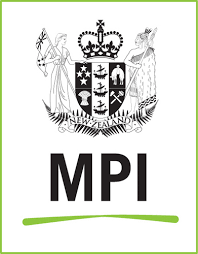 The Ministry of Primary Industries has worked closely with us on initiatives that included the development of its Biosecurity Strategy – which will shape its approach to issues and influence requirements placed on border facilitation agencies including freight forwarders and customs brokers.
We were consulted on the development of the E-certificate, have provided input on any operational difficulties and are working with MPI on the introduction of its 'regulation' programme that will see devolution of some border functionality to forwarders and brokers.
---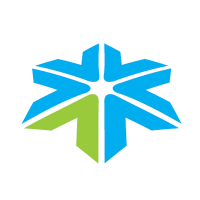 We work with the Ministry of Transport, and have direct input to the international requirements for the International Aviation Authority Organisation (ICAO). We worked with the Civil Aviation Authority (CAA) on development of Rule 109, which addresses security issues for forwarders.
We have developed a template exposition for members' use in compliance with Rule 109 and we also provide customised training. We were also first point of contact for the Maritime Safety Authority's training requirements for application of the Maritime Safety Authority Rules covering dangerous goods.
---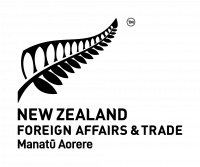 The Ministry of Foreign Affairs and Trade consulted us on issues surrounding the implementation of the Closer Economic Partnership with Singapore, Hong Kong, China and others planned by Government.