Keynote Address: Glyn Hughes, IATA Head of Cargo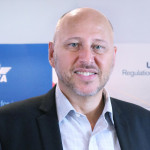 Glyn Hughes joined IATA in 1991 where he grew the Cargo Accounts
Settlement Service from 35 to nearly 100 operations while maintaining
very low levels of agency default and decreasing overall operating costs
for members.
In recent years, he has led IATA Cargo's initiatives, embracing industry management and relationship building, including being part of the Global Air Cargo Advisory Group steering committee. He has led a campaign to promote the value of air cargo, and is taking a principal role in the IATA team working to modernize the cargo agency program.
As air cargo faces considerable challenges and Glyn and his team are dedicated to improving the industry's competitiveness through a cut in end-to-end shipping times of up to 48 hours as well as delivering the industry priorities of safety, security, quality, modernization and transformation through the e-cargo agenda.
Glyn is well known and respected across the air cargo industry and he continues the important work of driving the transformation of the air cargo business and supporting IATA members in the delivery of industry objectives.
Speakers:
Hon Nicky Wagner
Minister of Customs
Christchurch MP Hon. Nicky Wagner has been an MP since 2005 and holds the portfolios of Customs and Disability Issues. Hon. Nicky Wagner is also the Associate Minister for Canterbury Earthquake Recovery and Associate Minister for Conservation .
---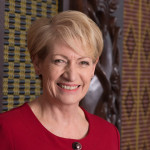 Carolyn Tremain
Comptroller of Customs
Carolyn Tremain has over 20 years' experience leading large, complex service delivery organisations, and substantial change management programmes. She is currently the Chief Executive and Comptroller of the New Zealand Customs Service, which plays a critical role in New Zealand's economy and security through the facilitation of trade and travel, and the collection of Crown revenue.
---
Steve Gilbert
MPI Border Clearance Services Director
Steve has had fifteen years' experience in a range of operational leadership roles within the Ministry for Primary Industries (MPI) with responsibilities in the verification and systems areas. He is currently the Director of Border Clearance Services and is responsible for the delivery of Border Clearance through intelligence, operational planning and coordination. Steve is also a member of MPI's Bio Security Board which provides leadership for all aspects of the bio security system which includes pre border, border and response.
---

Stephanie Winson
Maritime New Zealand General Manager Legal & Policy
Stephanie Winson is the General Manager Legal & Policy at Maritime NZ. She has held this position since November 2011. Stephanie has had a varied and long public and international law career including senior roles in an overseas legislature. In her current role she leads a number of teams delivering policy, legal and information services.
---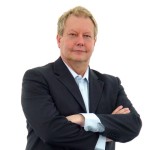 Richard White
WiseTech Global Chief Executive Officer
Richard White is the CEO and founder of WiseTech Global. Richard has a Masters of Business in Information Technology (MBIT) from the University of Technology and this combines with more than 20 years of deep logistics industry experience and more than 30 years in both software development, embedded systems and business management. He has an extensive knowledge of Logistics Operations, Customs and Border processing and Supply Chain Compliance and has a deep technical understanding of e-Commerce and he combines this with a strong commercial grip on industry and technology issues. Read Richard's complete bio here.
---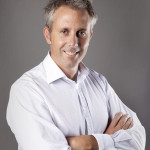 Mark Connell
WiseTech Global Senior Logistics Architect
Mark Connell, Senior Logistics Architect at WiseTech Global, has 20 Years in the Supply Chain technology space with the past 16 years specializing in designing, developing and implementing Warehouse and Transport Management systems across the globe. Mark's general passion is moving companies from largely paper based and manual systems onto automated technology systems with the main goal of dramatically increasing productivity and the bottom line.
---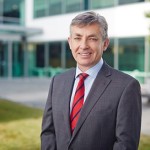 Roger Gray
Air New Zealand Group General Manger of Business Performance
Roger is an experienced executive with more than 30 years in general management roles across a range of industries including Supply Chain Director for Goodman Fielder in Australia, Venue Operations Manager for the Sydney Organising Committee for the Olympics Games, and Logistics Officer in the Australian Army.
---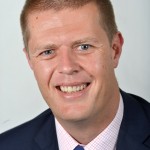 Gerard Morrison
Maersk Line NZ Managing Director
Gerard Morrison joined Maersk Line in 2006, having previously worked in the telecommunications and logistics industries in New Zealand, Japan, and the UK. He was appointed to head the company's New Zealand operations in 2013 having previously held the position of Sales Director for Maersk Line Australia.
---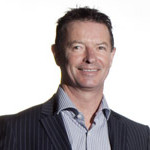 Tony Gibson
Ports of Auckland Chief Executive Officer
Tony joined Ports of Auckland as Chief Executive Officer in early 2011. He joined the Company with 30 years experience in shipping and logistics, first with Seabridge in Wellington, and then with Nedlloyd and P&O Nedlloyd. He has worked in various roles in Africa, Asia and Europe, including as European Director of Customer Operations, Rotterdam, before being appointed Managing Director, New Zealand and Pacific Islands in 2002. Following a take-over by Maersk, Tony served as Managing Director of Maersk, New Zealand for three years.
---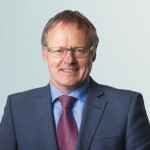 Mark Cairns
Port of Tauranga CEO
Mark Cairns has been Chief Executive of Port of Tauranga Limited, New Zealand's largest and fastest growing port – since 2005. Prior to joining Port of Tauranga, he was Chief Executive of C3 Limited (formerly Toll Owens Limited) for five years. He is a director of Northport Limited, PrimePort Timaru Limited, Coda GP Limited and Quality Marshalling Limited. He was appointed to the Board of Meridian Energy Limited in July 2012.
---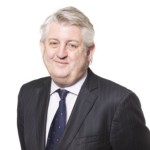 Andrew Hudson
Partner at Gadens Law
Andrew is a Partner in the Corporate Advisory & Tax team at Gadens in Melbourne, specialising in International Trade & Customs. Andrew practices in the area of commercial law with a focus on customs and international trade. He has provided legal services to all parties involved with industry, including importers, exporters, licensed customs brokers, freight forwarders, shipper, marine insurers and trade financiers.
---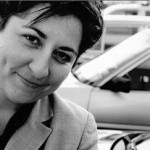 Maryann Farrugia
Founder and Sales Director of Offshore Business Processing Pty Ltd
---
Bernard Hickey
Economics columnist for NZ Herald
Bernard Hickey is the publisher of Hive News, a Wellington-based political and economic subscription news email service. He also writes for Interest.co.nz and appears regularly on Radio New Zealand, Radio Live, TVNZ and TV3. He has been a financial journalist for 25 years, having worked for Reuters, the Financial Times Group and Fairfax Media.
---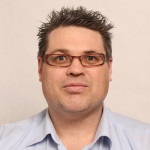 Nick Perham
WorkSafe NZ Assessment Manager