We would like to thank our conference partners and encourage you to support them as much as they have supported our organisation and industry.
---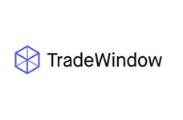 TradeWindow
TradeWindow provides the smartest TradeTech solutions that connect all organisations across the trade ecosystem
---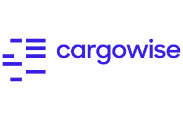 WiseTech Global / Cargowise
WiseTech Global is a leading provider of software solutions to the logistics industry globally. We develop, sell and implement software solutions that enable logistics service providers to facilitate the movement and storage of goods and information domestically and internationally.
Founded in 1994, we are a global provider of software solutions across more than 125 countries. Our 6,000+ customers are logistics service providers in a highly fragmented industry and range from small and medium-sized regional or domestic enterprises to many of the world's largest multinational companies.
Our people are innovators and visionaries. We challenge the status quo, think boldly and build breakthrough products.
WiseTech Global has a long track record of innovating continuously and successfully. Our global platform, CargoWise One, has deep functionality and integration to help our customers run their businesses more efficiently and profitably.
For more information, visit www.wisetechglobal.com.
IVS Group
As New Zealand's leading provider of biosecurity services for importers and exporters, IVS are experts in New Zealand's biosecurity system, regulations and business requirements. Our team collectively bring more than 50 years of practical, in-depth experience that can be applied to your business. Operating nationwide, IVS is built on trust, credibility and integrity.
IVS is about ensuring New Zealand industry continues to grow and prosper, whilst protecting the New Zealand environment for future generations. Combining industry knowledge with our widespread experience, we help New Zealand businesses meet market demands, with effective Biosecurity clearance systems.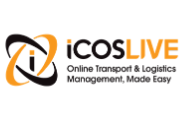 iCOSLIVE
iCOS Group of companies has been trading for 28 years. The company was founded by Chris Grace and Kathy Ross in 1989. In 2009 Kathy had a lightbulb moment – let's re-develop iCOS which was an Integrated Cargo operating system into an Internet Cargo operating solution for transport and logistics – so it was LIVE, a new chapter began.
iCOS LIVE is an online transport and logistics management software with features such as real-time track and trace, Customer online Job booking, through dispatch to proof of delivery.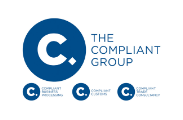 The Compliant Group
Compliant Customs Pty Ltd is a well-respected corporate customs broker based in Taren Point, Sydney. The Compliant Customs management team have over 50 years of combined experience in international trade. We deliver a range of customs brokerage solutions for our clients based on our core values.
Compliant Customs are well respected in the logistics industry and work tirelessly to establish and nurture long-term professional relationships. After a thorough, in-depth consultation with our customs specialists we then offer practical advice and solutions to suit your specific requirements. Our consultancy process is fine tuned and enables us to tailor a highly relevant and personalised service to our clients.
---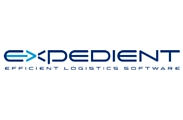 Expedient Software
On a daily basis, and for more than 25 years, Expedient has delivered a dependable business tool for the logistics industry.We pride ourselves on our responsiveness and are quick to react to customer's needs. Expedient is the stand-out software solutions provider that streamlines business efficiencies and makes people's lives easier.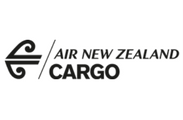 Air New Zealand International Cargo
We are the Air New Zealand Cargo Operations Team. Based in Auckland, Christchurch, Wellington and Rarotonga. Our vision and mission is to design and deliver excellence in Cargo solutions. We're here to provide your business with world class ground handling services with a prime focus on ensuring we operate in a safe and timely manner. With an extensive network, a highly experienced team and a series of unique partnerships we can provide your business with a true local advantage.
---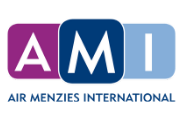 Air Menzies International
Air Menzies International is the leading international wholesale forwarder that works exclusively with freight forwarders, customs brokers and courier companies. AMI provides tailor-made solutions, offering highly competitive freight rates and transport services around the world. We provide clients with the Global Network, the power and leverage to be competitive in your marketplace. Unlike some other freight co-loaders, we actually 100% guarantee our Neutrality being pure wholesale. AMI is here to help your business grow with more diverse products servicing the demands and expectations of your customers. This key area is at the heart of AMI continuing to develop viable and seamless solutions for its trade-only customers. Talk to us about your business and see how AMI can provide solutions for you at our stand.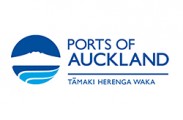 Port of Auckland Limited
New Zealand's leading port company, serving the country's vital international trades through a broad range of cargo handling and logistics services. Ports of Auckland Limited is the port for New Zealand's largest city, connecting our country's importers and exporters with more than 165 international ports in nearly 70 countries.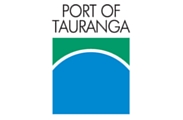 Port of Tauranga
Port of Tauranga is the natural gateway to and from international markets for many of New Zealand's businesses. The Port's location is central to key export commodity sources. We have direct and dedicated access to New Zealand's largest import market, the capacity to expand our infrastructure, and unrivalled sea,road and rail connections.
---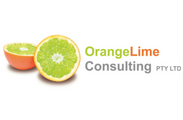 OrangeLime Consulting
OrangeLime Consulting are the World's only Platinum WiseService Partner of WiseTech Global. We work with clients on their CargoWise One system. Our unique abilities and methods enable our clients to achieve massive productivity gains within their businesses. Our consultants are from the industry and are passionate about the industry, exactly what you need and should expect from your service partner.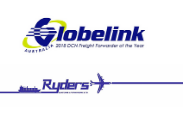 Globelink International & Ryders Customs & Forwarding
Globelink International is Australia's leading international freight forwarder offering consolidation services with links to all corners of the world.
Ryders provides a highly effective and personalised service backed up with the latest in technology and computer systems to ensure that you receive the highest standard of performance.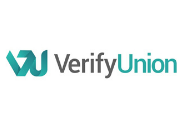 TradeWindow
TradeWindow is a DLT powered network that provides businesses with a secure platform to establish trust and trade globally while digitising all the trade finance documents across interconnected networks and speeding up trade from 7-14 days to less than 24 hours.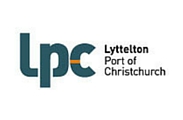 Lyttelton Port of Christchurch
As the major deep-water port in the South Island, Lyttelton is at the hub of trade and plays a vital role in the global transport network. The port prides itself on catering for a diverse range of trades and offers a full array of shipping services to exporters and importers, 24 hours a day, 365 days a year. That trade is essential to Canterbury businesses and consumers.
---
---
Get involved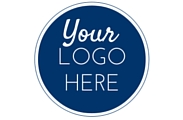 Opportunities still exist for your company to be involved in sponsoring the 2017 CBAFF Conference. For more information on sponsorship opportunities please click here.
---