Press Release – Customs Brokers and Freight Forwarders Federation
Glyn Hughes, Global Head of Cargo for the International Air Transport Association (IATA) will be keynote speaker at the 2016 Customs Brokers and Freight Forwarders Federation (CBAFF) conference in Queenstown next month.
Geneva-based Mr Hughes, who has a principal role in the IATA team working to modernise the cargo agency programme, will be speaking on 'The future of air cargo' – and said a key theme will be the urgent need for "transformation".
"Since the global financial crisis, the industry has gone through a series of crises," said Mr Hughes.
"There's the impact of a changing global economy, with places like China shifting from the heart of global manufacturing to more of a consumer market, and the move to near shoring from off shoring supply chains.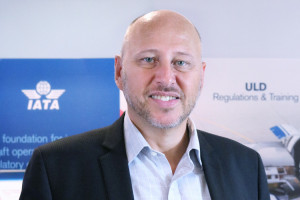 Glyn Hughes, IATA Head of Cargo, to give keynote address at the 20th Annual CBAFF Conference
"Passenger travel is a totally different experience to 20 years ago. The whole experience is automated and personalised – but air cargo has changed very little. It is still paper, telephone and people based.
"It is critically important for us as an industry, for our long-term stability, to evolve as the world has evolved. We need to have a significant focus on transformation if we are to meet the sophisticated demands of shippers.
"That in itself will be challenging because, when industry sees revenues plummeting and margins reduced, that puts increased pressure on investing in the transformation we so desperately need."
Mr Hughes will also be covering the issue of passenger business growth, with associated pressures that brings to cargo with increased capacity, the global concern over lithium ion batteries and the need for 100 per cent focus on security.
"The biggest problem is counterfeit lithium ion batteries. Authentic batteries are being made in ever larger amounts but the new ban on bulk consignments of lithium ion
batteries on passenger aircraft means most carriers will not be able to benefit from the growth of that commodity.
"We cannot compromise on security, we have to be 100-per-cent focused, and I will also discuss how global security is increasing costs in the supply chain."
Mr Hughes has led IATA Cargo's initiatives, embracing industry management and relationship building, including being part of the Global Air Cargo Advisory Group steering committee.
He has led a campaign to promote the value of air cargo and he and his team are dedicated to improving the industry's competitiveness through a cut in end-to-end shipping times of up to 48 hours. They are also focused on delivering the industry priorities of safety, security, quality, modernisation and transformation through the e-cargo agenda.
This year's CBAFF conference will be held at the Millennium Hotel in Queenstown from May 18-20. The theme is 'All Eyes to the Horizon'.
CBAFF Executive Director Rosemarie Dawson said the organisation was delighted to host someone of Mr Hughes's expertise and experience.
"Glyn is a compelling speaker who will be confronting the major issues facing air cargo today – we look forward to a very thought-provoking speech which will be sure to trigger plenty of debate."
The conference is the only event of its kind in New Zealand to bring together those working within the sector.
This year's speakers will also include, among others, Gerard Morrison, Managing Director of Maersk Ocean Line, Roger Gray, Air NZ Group General Manager, Business Performance, Carolyn Tremain, CEO for NZ Customs Service and Andrew Coleman, Chief Operations Officer for MPI.
For conference booking details see cbaff.org.nz